Orange chooses APL to design and build a 5000 m², Tier-IV data center with a direct-air free-cooling system
Orange chooses APL to design and build a 5000 m², Tier-IV data center with a direct-air free-cooling system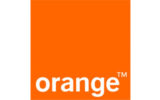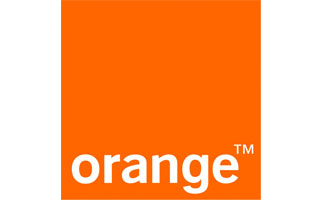 | | |
| --- | --- |
| Customer name : | Orange |
| Area of business : | Telecom |
| Accompanying mode : | Auditing & Consulting - Project management assistance - Project Management |
| Type of service : | Design and construction of a Tier-IV data center, with a direct-air free-cooling system - Data center management assistance |
In 2009, Orange initiated a project to build an entirely new data center, in order to meet its customer's data storage needs as they evolved over the coming 10–20 years. The telecom operator commissioned APL to design and build this IT center, which would cover 5000 m² and reach very high levels of service continuity and energy efficiency.
Dubbed "Normandy" and located in the town of Val-de-Reuil, in the Eure (France), the data center houses 4 computer rooms, as well as their associated equipment rooms. It was the first site in France to be equipped with a direct-air free-cooling system.
Project objective
Design a new, 5000-m² modular data center housing four 1200-m² computer rooms
Ensure the site provides very high levels of availability (Tier IV): 24/7 operation without any service interruption
Ensure a low environmental impact and rein in energy consumption
Provide contracting authority support for the construction of rooms 1 and 2
Manage the construction of rooms 3 and 4
Services provided
Rooms 1 and 2 (2009–2012)
Assistance with the design of a dual-building site housing 4 computer rooms, organized into two groups of two operating independently
Scheduling, assistance with soliciting and selecting project managers, supervision of construction
Rooms 3 and 4 (2013–2015)
Project management, worksite monitoring and management for all work packages
Operational assistance
In order to ensure continuity of service and energy efficiency: drafting of an operating guide to help technical personnel get familiarized with the new data center and handle its operation in accordance with best practices.
Client benefits
Comprehensive assistance provided by APL, from the feasibility study up to the acceptance phase
A site with excellent continuity of service: 3-day operational independence in the event that redundant power feeds are interrupted
An HPE (High Energy Performance) site: free cooling of equipment (using external cold air) supported by cold production solutions should the site exceed 21°C (70°F)
Scalability equipment, in order to absorb load spikes: 2 MW of power for the computer rooms, upgradeable to 2.5 MW
They Trust Us