Home

UGAP market
APL and Atos holds the UGAP market: audits, studies and optimization of data centers
APL and Atos's data center audit, study and optimization services are integrated in the UGAP's catalog. The french public purchasing center, APL and Atos help the beneficiaries to express their needs and offer them the most appropriate services.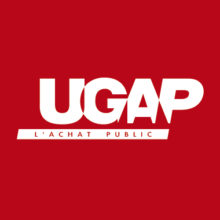 Examples of services offered:
Hosting strategy
Reliability audit, capability audit and IT inventories
Energy audit of the data center
Reduction of energy consumption
Study of cooling solutions (in particular free cooling) and recycling of dissipated heat
Re-organization of IT rooms
Assistance with the operation of the data center
Training in good operating practices (energy optimization, IT room re-organization, etc.)
The State, local authorities, the hospital sector, private companies carrying out a public service mission, or private companies holding "public-private partnership" (PPP) contracts, have access to these services without having to publish calls for tender.
Intervention methods
Audit & Conseil
AMOA
Formation
They Trust Us