UGAP market
APL and Atos holds the UGAP market: audits, studies and optimization of data centers
APL and Atos's data center audit, study and optimization services are integrated in the french public purchasing UGAP's catalog. As holders of the contract for "data center services", APL and Atos bring their know-how and expertise to UGAP customers to meet their data center evolution and adaptation needs at every stage of their life cycle, with an emphasis on reducing the digital sector's environmental impact.
This UGAP contract covers auditing services, studies and assistance with the optimization of the technical, energy and environmental performance of the data centers.
The public procurement agency, APL and Atos help the beneficiaries to express their requirements and then offer them the services best suited to their needs from among the contract's 35 fixed price work units.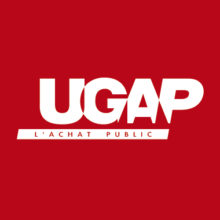 Some examples of the available services:
Inventories and technical audits of data centers
The auditing of reliability, capacity and security
Service continuity and operational risk audits
Audits of the data centers' technical performance
IT and network equipment inventory
Support with the rationalization and pooling of data centers
Support with the organization of computer rooms
The energy and environmental performance of data centers
Energy performance audits
Greenhouse gas emission summary
Support with the introduction of an energy improvement initiative
Free cooling or geocooling feasibility study
Support with certification and quality labeling
Reduction in energy consumption
Data center operation
Operations auditing
Assistance with the operation of the data center
Training in good operational practices (energy optimization, organization of the data centers, etc.)
Relocation
Hosting / geographical location study,
Support with data center rationalization and pooling
Support with the implementation of a data center relocation project
Support with the creation of a new room
Ministries, public bodies, health establishments, local authorities, private companies performing public service activities or private businesses operating under "public-private partnership" (PPP) agreements can access the services with no requirement to go out to tender.
Intervention methods
Audit & Conseil
AMOA
Formation
They Trust Us