Econocom entrusts APL with maintaining the performance of its data centers
Econocom entrusts APL with maintaining the performance of its data centers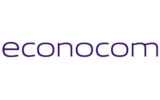 | | |
| --- | --- |
| Customer name : | Econocom |
| Area of business : | Informatique |
| Completion date : | Since 2002 |
| Accompanying mode : | Project management assistance (operation) - Turnkey (maintenance, works) |
| Type of service : | Data center upgrades - Operational assistance - Preventive maintenance assistance - Curative maintenance assistance |
Since 2002, Econocom has entrusted APL with maintaining the performance of technical infrastructures in its main data centers and secondary facilities.
Project objective
Guarantee continuity of service for its data centers and secondary facilities
Conduct on-site maintenance for the following work packages: electricity, air conditioning, heating, ventilation, fire detection and suppression, security (access control, video surveillance), cleaning and dusting of the plenum under the raised floor
Carry out any work or hardware replacements needed to optimize energy availability and efficiency
Services provided
 Operational assistance: drafting of maintenance instructions and procedures, planning and management of maintenance operations
Personalized preventive maintenance: maintenance checklists, capacity status reports, infrared thermography of computer racks and electrical cabinets, power consumption reports for each server rack, etc.
Repairs, replacements, regulatory compliance upgrades, technical and energy performance upgrades
Corrective maintenance: remote monitoring of sites, corrective maintenance performed within a short timeframe (1–4 hours depending on the site)
Annual operating report.
Client benefits
Operation of main data centers and secondary facilities in accordance with best practices, ensuring continuity of service
Management and monitoring of preventive maintenance operations
Guaranteed response time of 1 hour max (24/7) for critical facilities
They Trust Us