Thanks to APL, Equinix reduces the energy consumption of its four data centers in France by 20%
Thanks to APL, Equinix reduces the energy consumption of its four data centers in France by 20%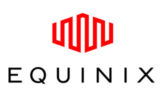 | | |
| --- | --- |
| Customer name : | Equinix |
| Area of business : | IT hosting |
| Accompanying mode : | Project Management Assistance |
| Type of service : | Data center energy optimization |
Equinix is a world leader in IT hosting services, with data centers in 40 countries and on 5 continents.
As part of its strategic plan to reduce energy consumption for the EMEA region, Equinix France sought the assistance of an energy performance project manager to steer all of the projects planned for the 4 data centers, under one umbrella.
APL was chosen to provide this service, in close collaboration with in-house personnel and an outside engineering firm.
Project objective
Optimize the overall energy efficiency of Equinix's four data centers in France
Coordinate all project stakeholders: in-house personnel (France and EMEA) and the outside engineering firm
Install tools to manage the technical and financial performance of energy optimization projects
Develop energy performance indicators that are consistent across the EMEA region, in order to communicate the results obtained
Services provided
Management of a portfolio of projects covering every initiative to improve energy efficiency
Coordination of technical and operational personnel in France, an outside engineering firm, as well as personnel in charge of the project at the EMEA level (based in England)
Scheduling and monitoring of the budget for the energy optimization programs, as well as their execution
Implementation of a reporting process and performance indicators (KPIs), commensurate with the demands of the EMEA teams, in order to measure the effectiveness of the initiatives
Client benefits
Coordination and mobilization of all stakeholders around a strategic energy savings project
20% improvement in energy efficiency for the 4 data centers in France (out of several million euros in annual energy costs)
Energy performance indicators that are consistent throughout the EMEA region, allowing for continual monitoring and optimization
Ability to communicate the results obtained, internally and externally
They Trust Us