APL assists Pomona with ensuring the service continuity of its two main data centers
APL assists Pomona with ensuring the service continuity of its two main data centers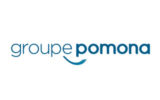 | | |
| --- | --- |
| Customer name : | Groupe Pomona |
| Area of business : | Retail |
| Completion date : | Since 2004 |
| Accompanying mode : | Turnkey |
| Type of service : | Data center upgrades - Operational assistance - Preventive maintenance assistance - Curative maintenance assistance |
After having been commissioned to build its two main data centers, APL personnel will assist Pomona with operating and making technical upgrades to these two strategic sites.
Project objective
Ensure continuity of service for two critical data center
Operate and maintain the data centers in accordance with best practices
Upgrade the sites in order to keep up with IT demands
Monitor and evaluate maintenance service provider operations and contracts
Services provided
Operational assistance: definition of maintenance protocols and updates to operations documents, evaluation of service provider operations and contracts (with potential adjustments)
Preventive and curative maintenance: definition of preventive maintenance checklists, centralization and 24/7 processing of alarms and alerts for all packages, verification of compliance with procedures, and monitoring of maintenance operations
Energy optimization: temperature monitoring, energy consumption reports (incl. electrical and fluid consumption), room organization
Determination of analyses and funds needed to upgrade the sites: capacity status reports, electrical and climate control power increases, etc.
Client benefits
No unplanned interruption since both data centers were set up in 2004
Industrialization of protocols and procedures for operation and maintenance
Technical upgrades and regular optimizations made to the rooms, in order to keep up with IT demands
Anticipation of operations and funds needed to maintain quality and continuity of service
They Trust Us